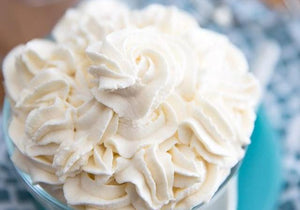 Description: Our cleansing fluffy handmade creme is perfect for all hair types! Whipped to perfection, you will be left with lustrous hair and a clean scalp.

Directions: Take out a small amount of our Whipped Shampoo and apply it to a wet scalp. Rinse well in warm water. Repeat if desired. For best results, use with your favorite Annabelle's Perfect Blend conditioner or deep conditioner.

Ingredients: Sodium Cocoyl Isethionate (SCI), Vegetable Glycerin, Cocamidopropyl Betaine, Aloe Barbadensis Leaf Juice, Aqua (Water), Stearic Acid, Caprylic Capric Triglycerides, Glycine Betaine (Beta vulgaris (Beet)) Sugar Extract, Fragrance, Lactic Acid, Phenoxyethanol (and) Ethylhexylglycerin.