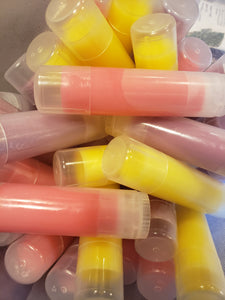 Description: Enjoy our jumbo-sized creamy, hydrating Lip Butta. Filled with shea butter, almond oil, and other moisturizing ingredients, treat your lips to pure hydration.
Directions: After exfoliating with your favorite Annabelle's Perfect Blend lip scrub, apply this nourishing lip balm to soothe and smooth your lips.
Ingredients: Shea Butter, Mica, Flavor Oil.